WHAT TO EXPECT
THUNDERgro™ will bring benefits to your Garden!
CELLULAR STRENGTH
Rich in Amorphous Silica, our formula will give your plants more structural strength and definition.
Increased Drought and Pest Resistance
When plants have enough minerals, structured and resonating in the right way, plants are able to ward off pests using their own enzymes, pheromones, and anti-pathogens. They also become naturally more resistant to the effects of drought.
MORE VIBRANT COLORS, STRONGER BOUQUETS, AND INCREASED FLAVORS
Users of our formula report an increase in the flavor of their fruits and vegetables, an increase in the strength and duration of the smell of their flowers and fruit, and a liveliness in the coloration of their fruits flowers and vegetables… all through the natural power of minerals, and the PHYSICS of natural motion. CHEMICAL FREE!
ZERO CONCERN FOR TOXINS, CHEMICALS OR ENVIRONMENTALLY HARMFUL IMPACT
THUNDERgro™ has ZERO toxicity to anything. There is no need for concerns about environmental impact. THUNDERgro™ will provide a net benefit to your environment, giving you an easy way to help bring the earth back into balance.
Latest news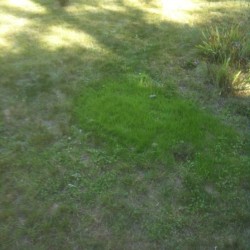 This simple trial says it all with one picture. You can see the spot that is treated with THUNDERgro™. More details on this trial to follow…
Previous
Next